Nanjing Chuangbo Extrusion Equipment Co., Ltd. represented by its main product -- parallel co-rotating twin screw extruder, is committed to manufacturing, machining essential components and completing equipment
in whole line applied for high polymer compounding and modication (including reactive extrusion and post -processing), and researching as well as developing applications in the sectors of related proces- sing technologies and engineering until turn-key project.
CHUANGBO WORKSHOP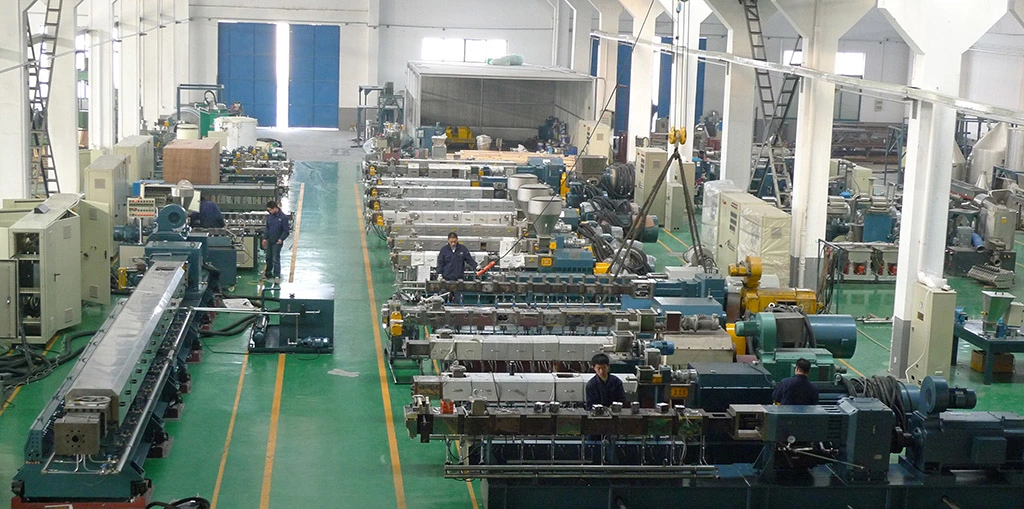 CHUANGBO MACHINE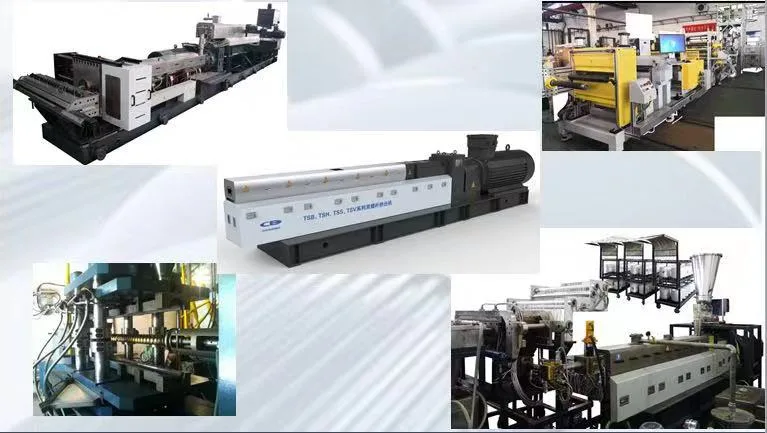 Features:
1. In the past two decades, the integration of the twin-screw technology and various types of biodegradable materials technology and engineering technology has been carried out to the tireless efforts by Chuangbo. One-step twin-screw sheet production technology and complete sets of equipment integrates the modification, plasticization, devolatilization and extrusion of starch-based materials all in one, the granulation process being omitted, greatly simplifying the process for significant economic benefits;
2. One-step starch based composite sheet extrusion advent has further broaden the field of applications of biodegradable materials;
3.In addition to the various types of starch-based materials, it can be extended to processable materials such as PLA (polylactic acid), PVA (polyvinyl alcohol), PPC (poly (propylene carbonate)), PBS (succinate, butylene), new full-biodegradable
plastic;
4. Products are widely used in disposable food tableware, household goods, packaging materials difficult for recycling.