Product introduction:




Three-layer co-extrusion casting film machine

is a kind of non-stretched, non-oriented flat-extrusion film which produced by three single-screw extruders. The film produced by this machine has excellent heat-seal performance and excellent transparency. It is one of the main packaging composite substrates, used to produce high-temperature cooking film, vacuum aluminum film, etc. This model can produce both three layers (ABC) and five layers (ABCBA) film, which greatly saves research and development costs. Each screw of this model is equipped with a melt pump to make the melt flow more uniform and controllable, making the thickness of the cast film more uniform and stable. This model adopts compact design and has a small size. It is suitable for use in the limited space of scientific research institutes, universities and enterprise laboratories.
SPECIFICATIONS FOR XH-432-25-3 THREE LAYER CAST FILM MACHINE

Double trimming,double winding
Machine Picture: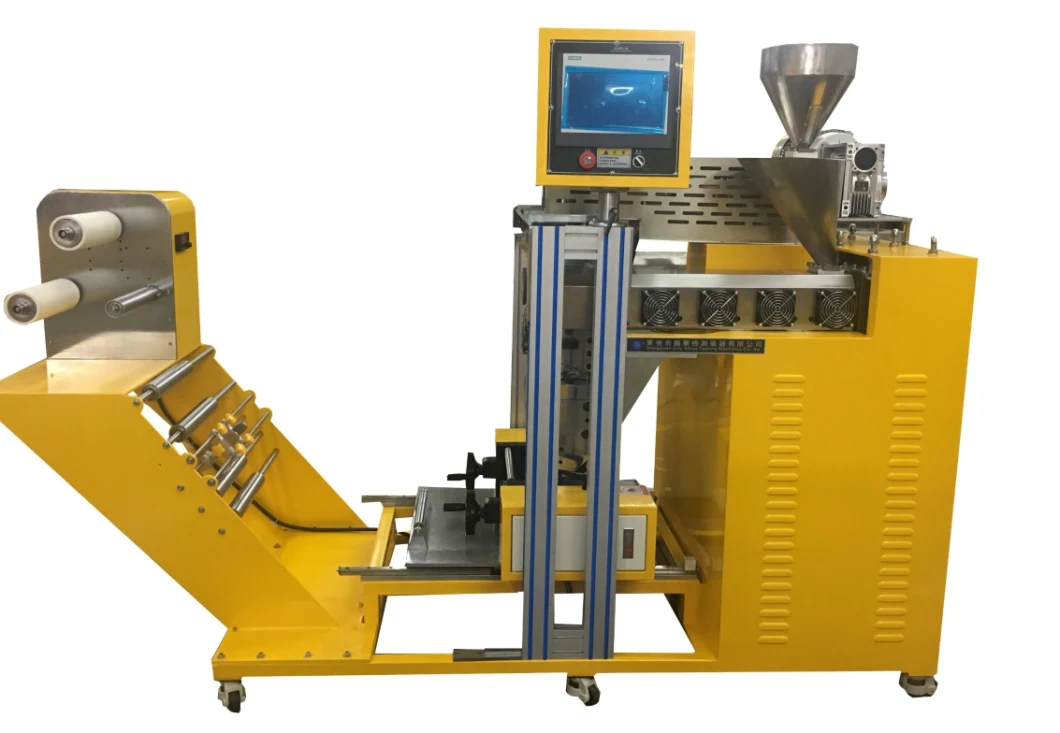 PLC Interface: Extrusion Die Head: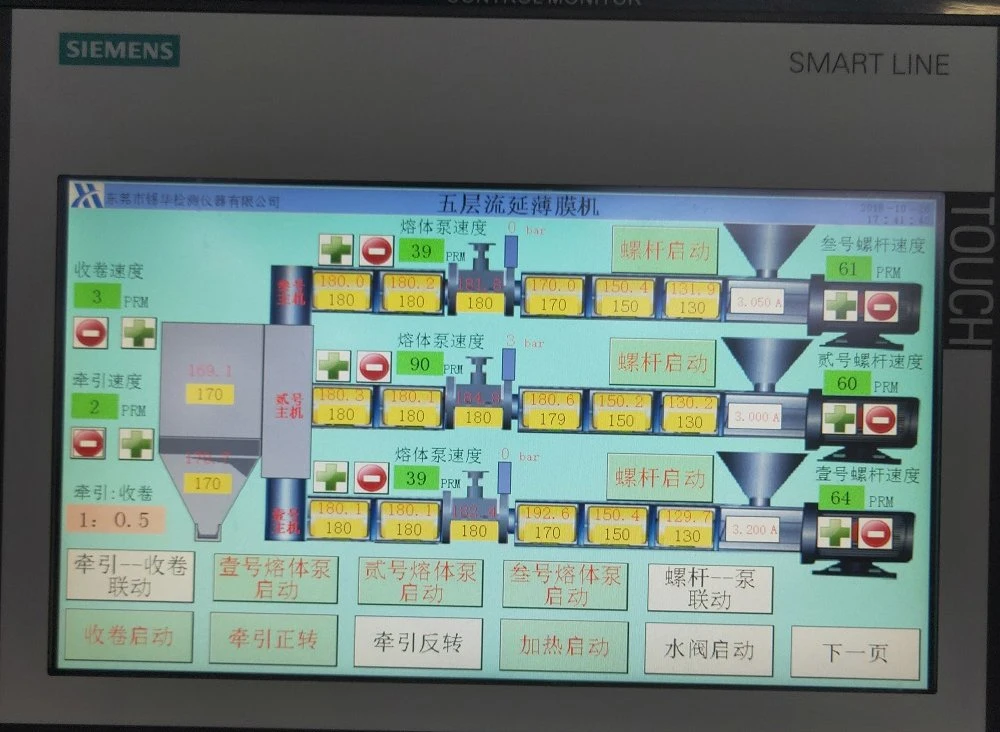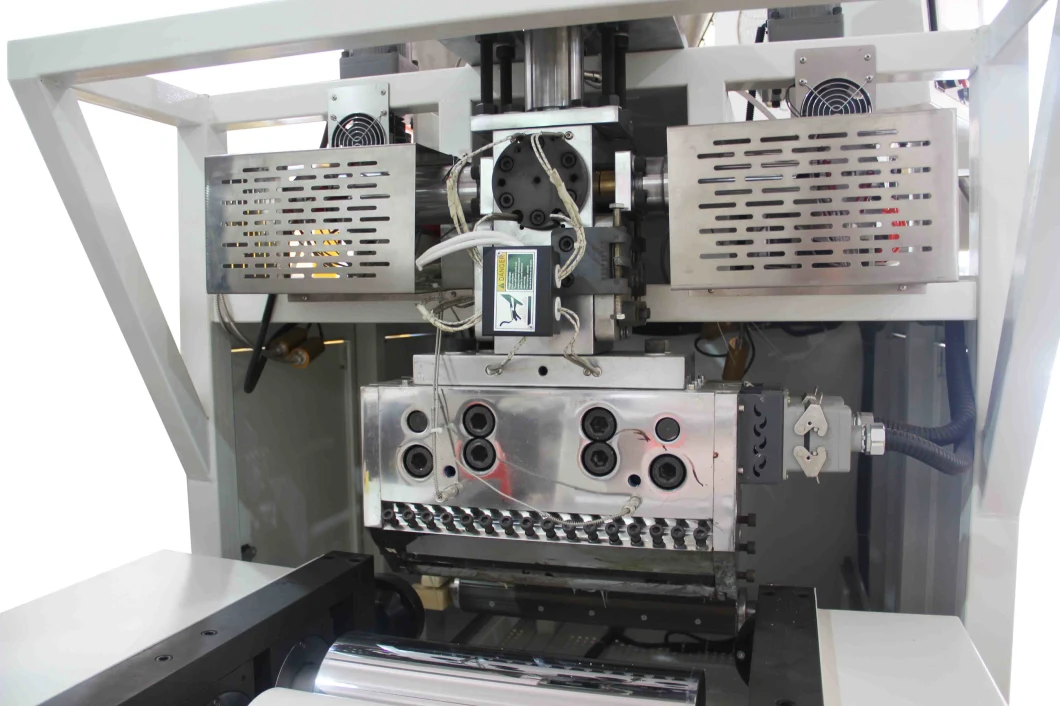 Calender Roll: Rewinding Device: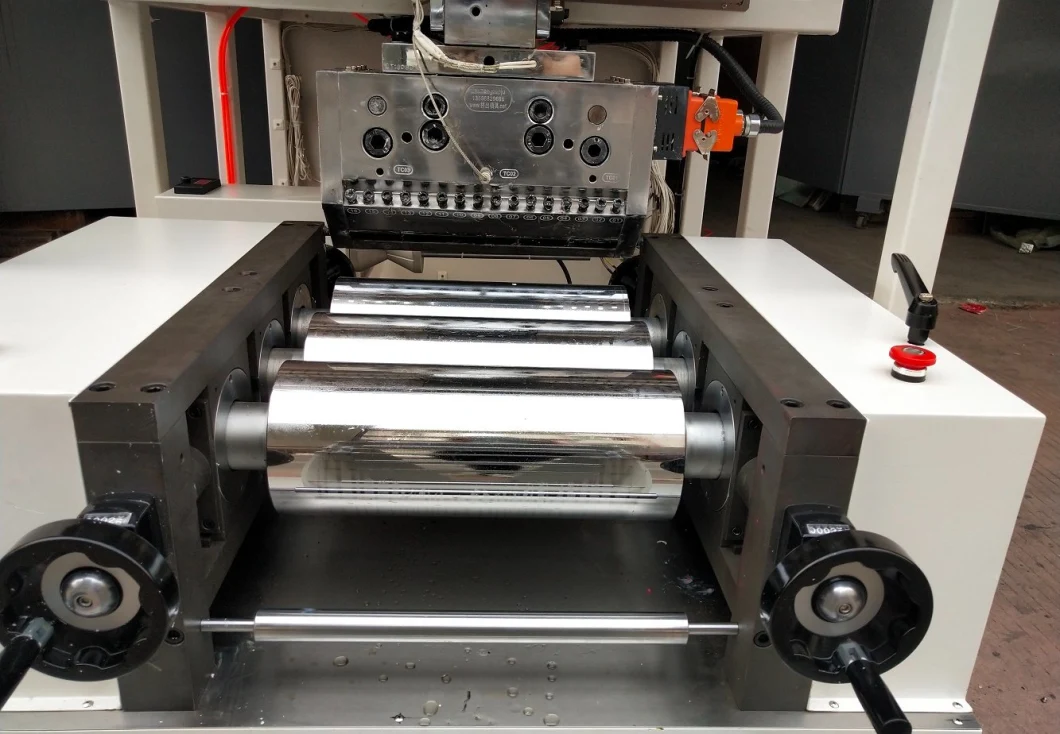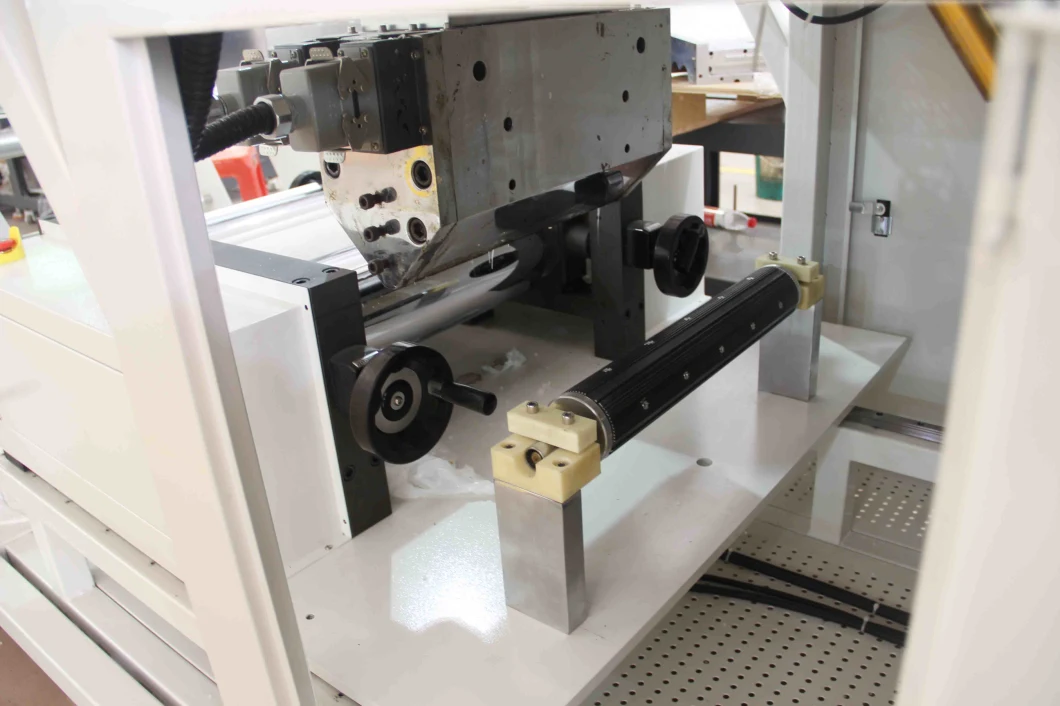 3-layer film under magnifying instrument: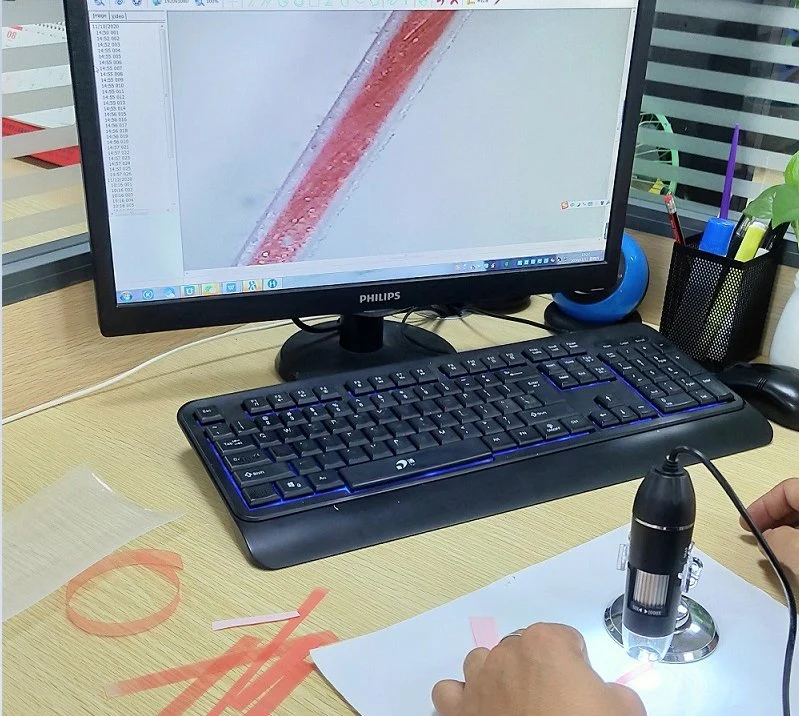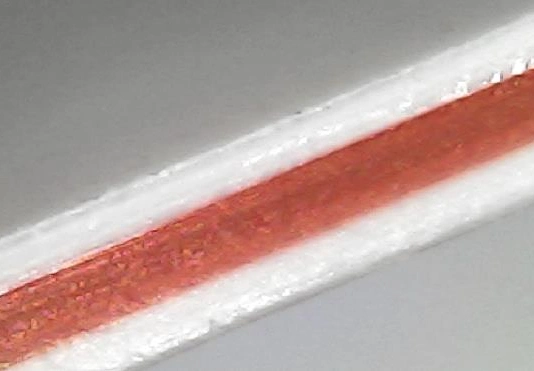 Our Factory: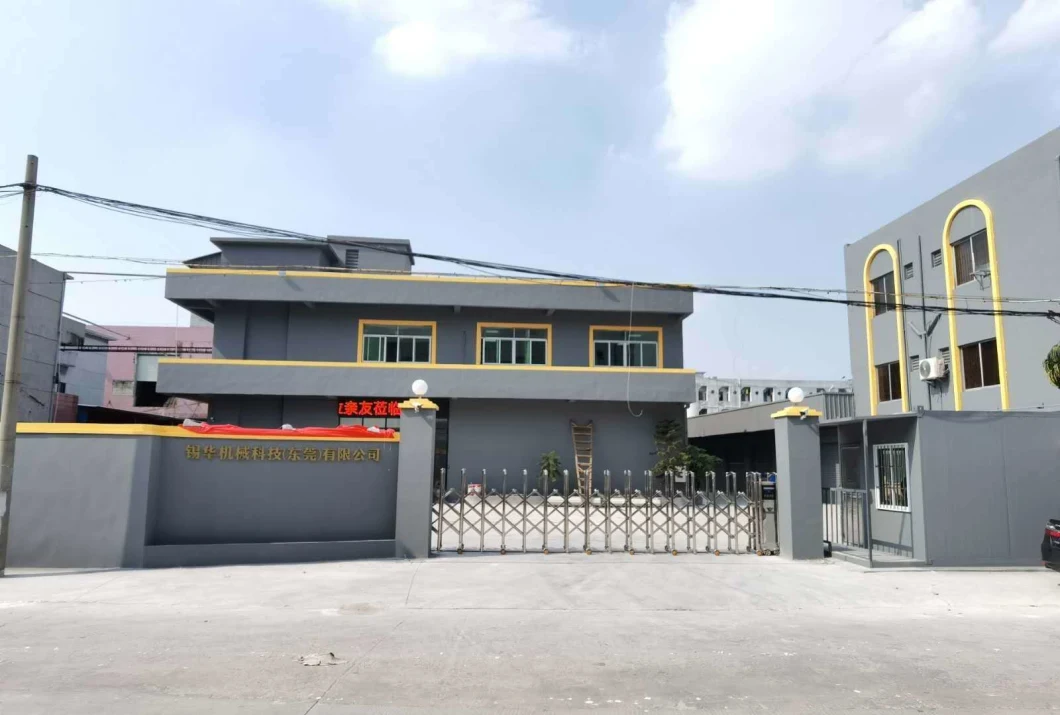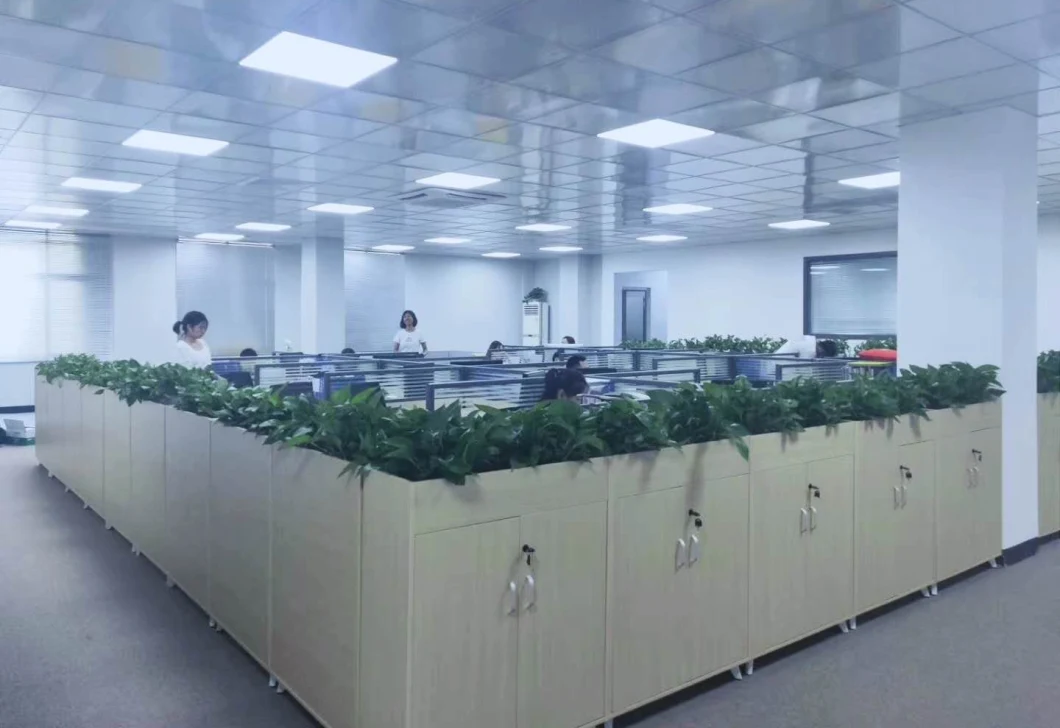 Our Team: