Waste Plastic Pelletizing Granulation Machine
Description:
1. This PP PE Bag Pelletizing line Granulating Machine line can process recycled PP PE film and turn them into PP PE granules.
2. The granules are cutted in the water which make the granules smoothly and rounded, which can command a higher price in the market.
3. It adopts Japanese technology for automatic temperature control.
4. It's easy to operation, stable working and excellent quality, making it your first choice for plastic recycling.

Product Description
PP PE plastic pelletizing production line is used to make pellets from waste plastics, like PP, PE films, or HDPE, PP flakes or PET flakes.
For plastic PP, PE films, we developed a compact pelletizing line for them. Due to the films are very soft and foamed, it's difficult to be filled into extruder directly, even by force feeder screw, the efficiency is not good, and can be blocked. So, we integrated the most advanced technologies and cost-effective concepts for this kind of machine, we developed the PP, PE film granulating machine.
Features
1. All recycling materials after sorting, crushing, and washing, no need spin-drying, or oven drying, or drying in the sun, can be used to produce. This plastic pelletizing line is applicable for both dry and wet materials.
2. It is full automatic from raw materials crushing, washing, feeding to pelletizing.
3. It takes full advantages of high pressure friction ceaseless temperature increasing system to heat, avoiding continuous heating, which is energy saving.
4. It adopts separate and full automatic power distribution system to ensure motor running under safe and normal condition.
5. Screw and barrel is made of high strengthened carbon steel, which has long using life.
Application
PP PE film plasticpelletizing production line is mainly used to make pellets from waste plastics, like PP, PE films, agricultural films, LDPE stretch films, LLDPE films, PP woven bags, shopping bags, and other soft PP,PE plastics.
Processing capacity is from 100kg/h to 1500kg/h.

Suitable raw material: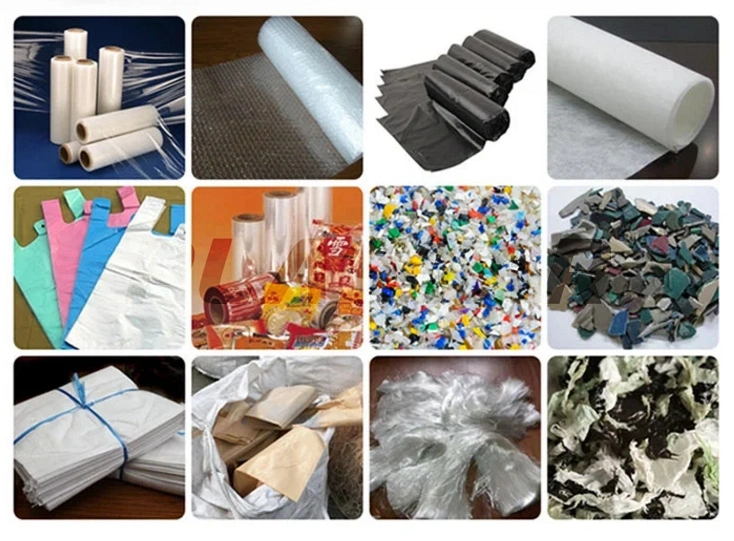 After recycling pelletizing machine: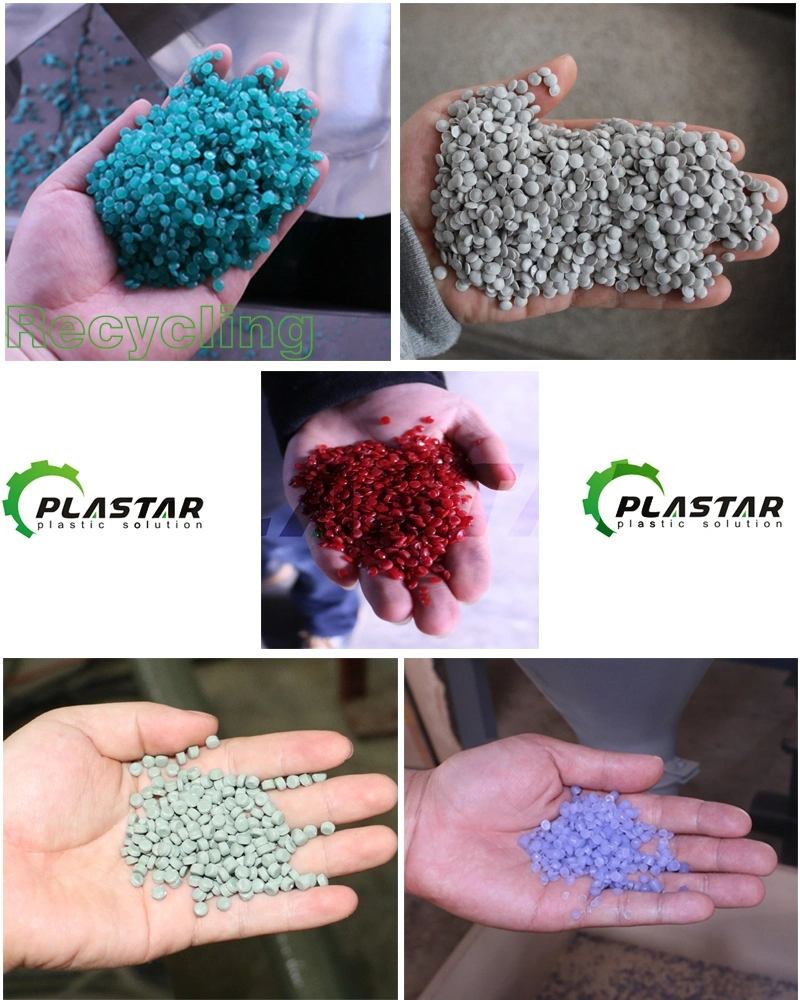 Machine pictures for reference:
No mesh screen changer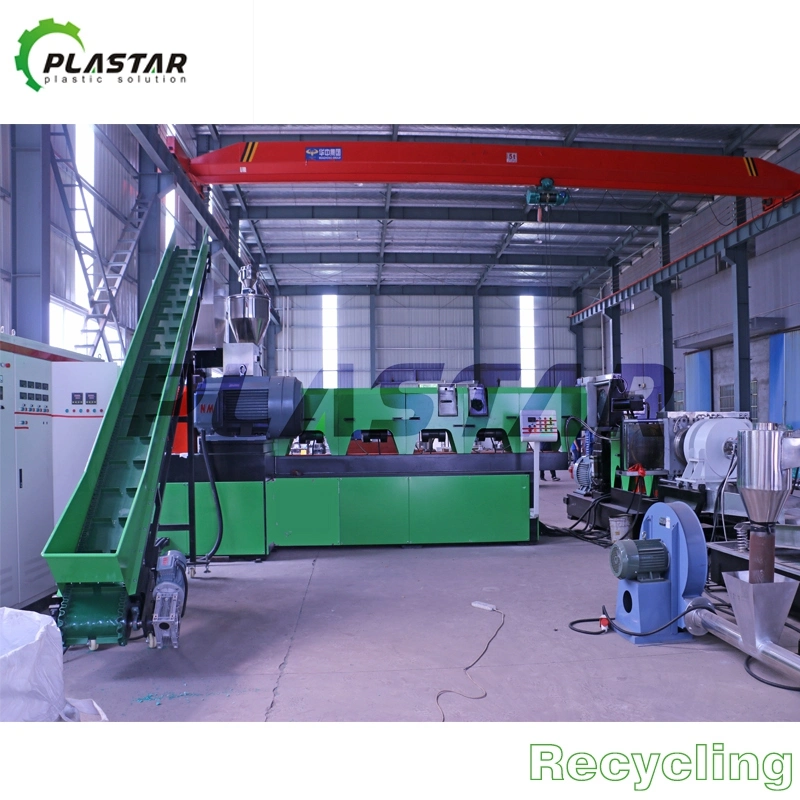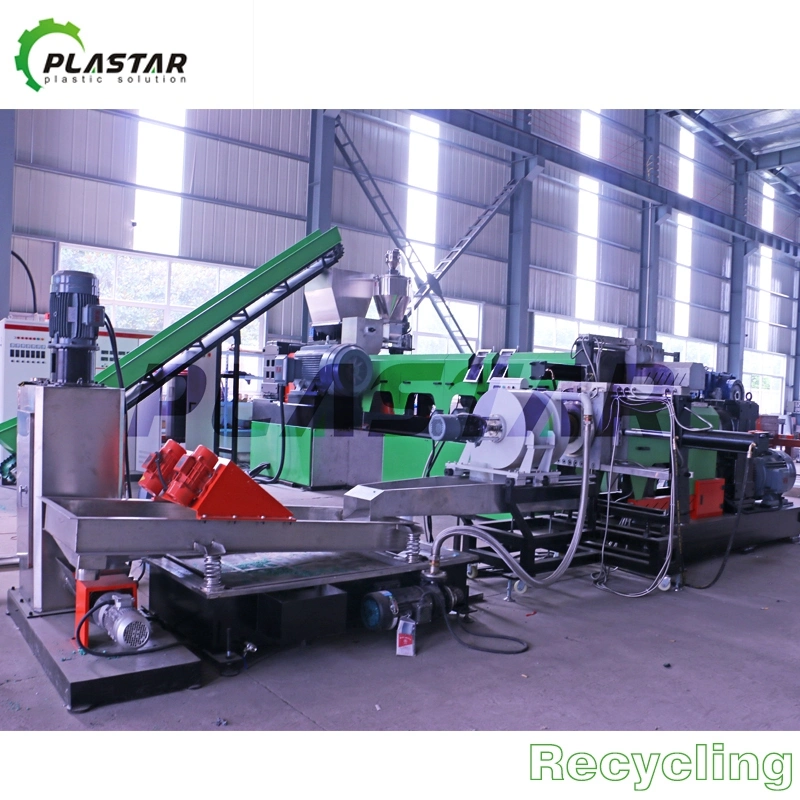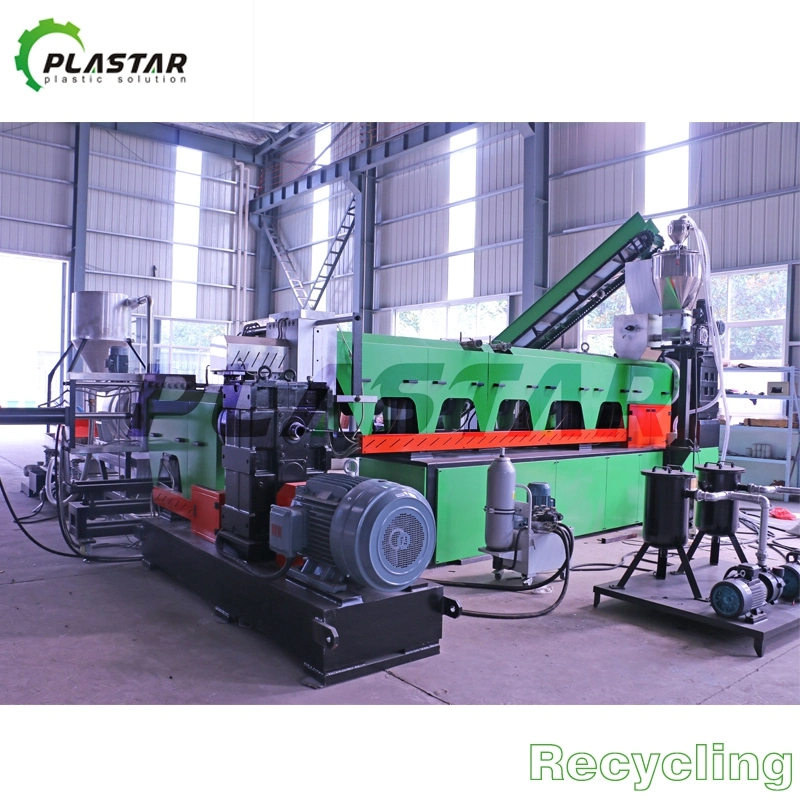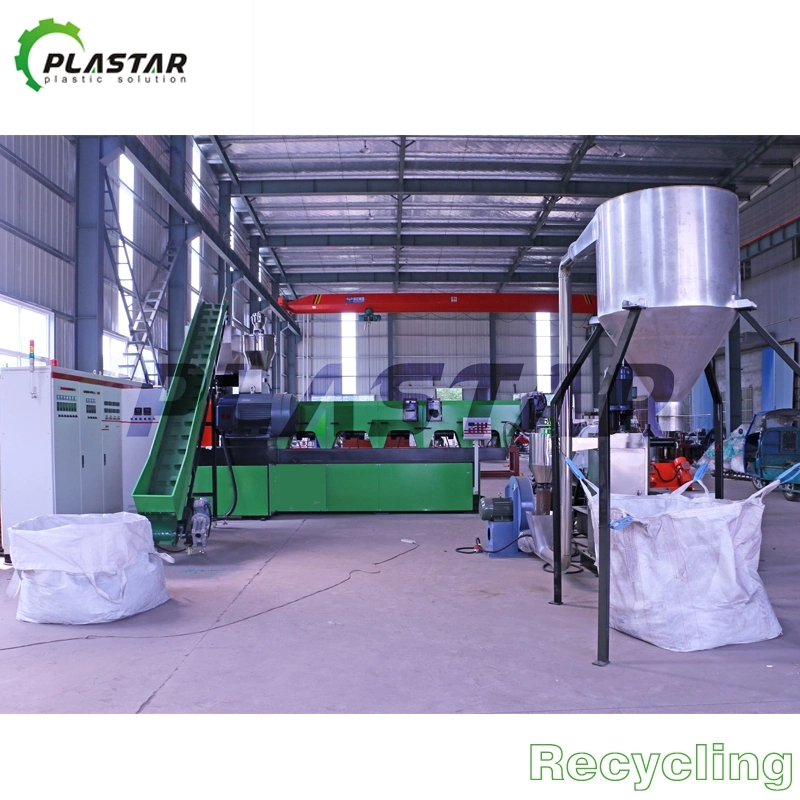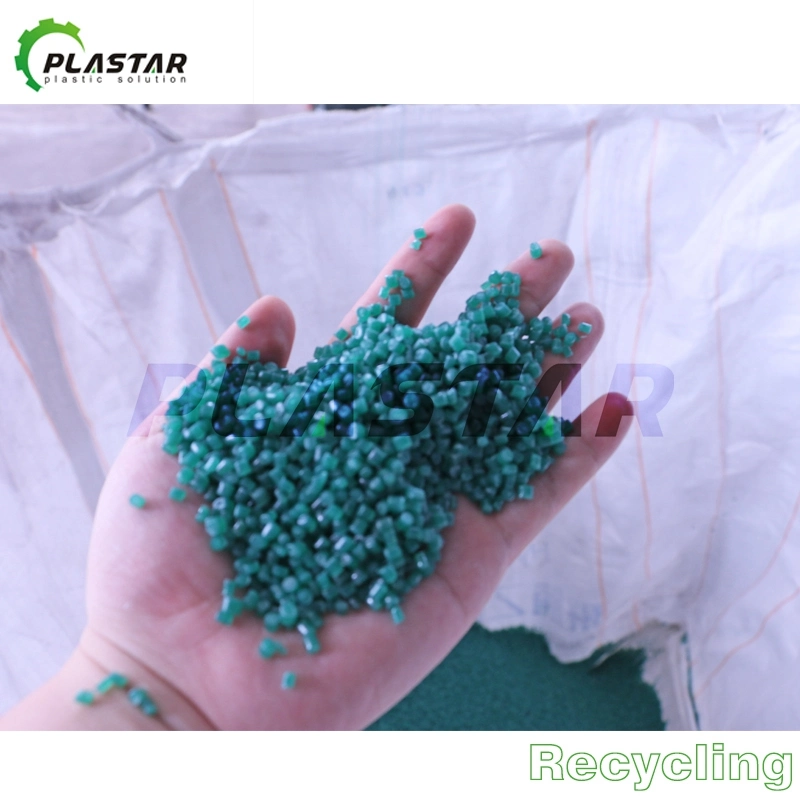 Customer visting: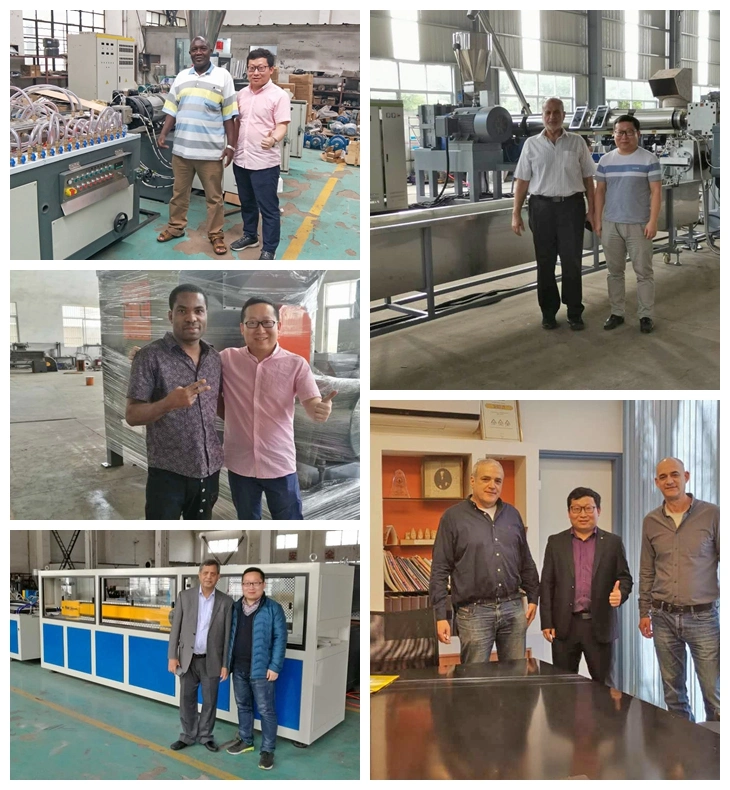 Machine package&shipping: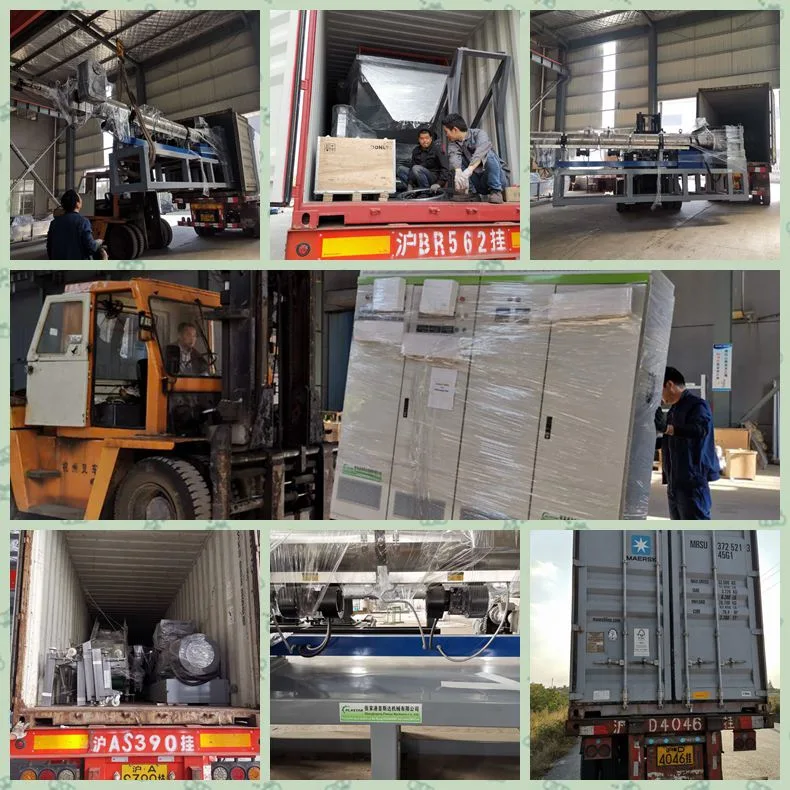 Zhangjiagang Plastar Machinery Co., Ltd. is a professional manufacturer for kinds of plastic machines, such as plastic pipe extrusion line, plastic profile extrusion line, waste plastic recycling machine, plastic crusher & Shredder and plastic process auxiliary machines, etc.
The target of Plastar Machinery Co.,Ltd is to offer the best quality machines to the customers from all over the world. With the advanced technology, experienced engineers and skilled workers, we have the capability to manufacture specific machines according to customer's requirement.
Excellent quality and professional service is the promise made by Plastar Machinery Co.,Ltd to new and old friends. We are looking forward to establish good cooperation relationship with you on the basis of mutual benefits.