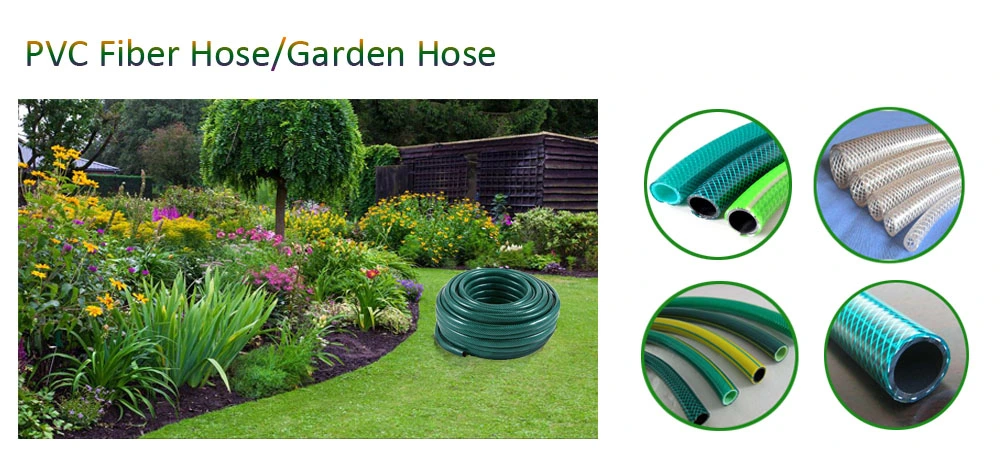 PVC Garden Fiber Reinforced Hose/Tube Soft Pipe Extrusion Making Machine
----Introduction----:
PVC garden fiber reinforced hose is usually called snake pipe. The diameter is usually from 20-37mm...
This line toally include two parts. The first part is to extrude the inner pipe. The second part is to revolve the fibre on the inner pipe and extruder the outer pipe.
This kind of pipe is characterized by innocuity, transparency, pressure resistance, pulling resistance, acid and alkali resistance, good-looking appearance, tenderness and handiness, durability, etc. So the final products of this line are widely used in conveying pipes for air, water, coal gas, oil and other liquid and gas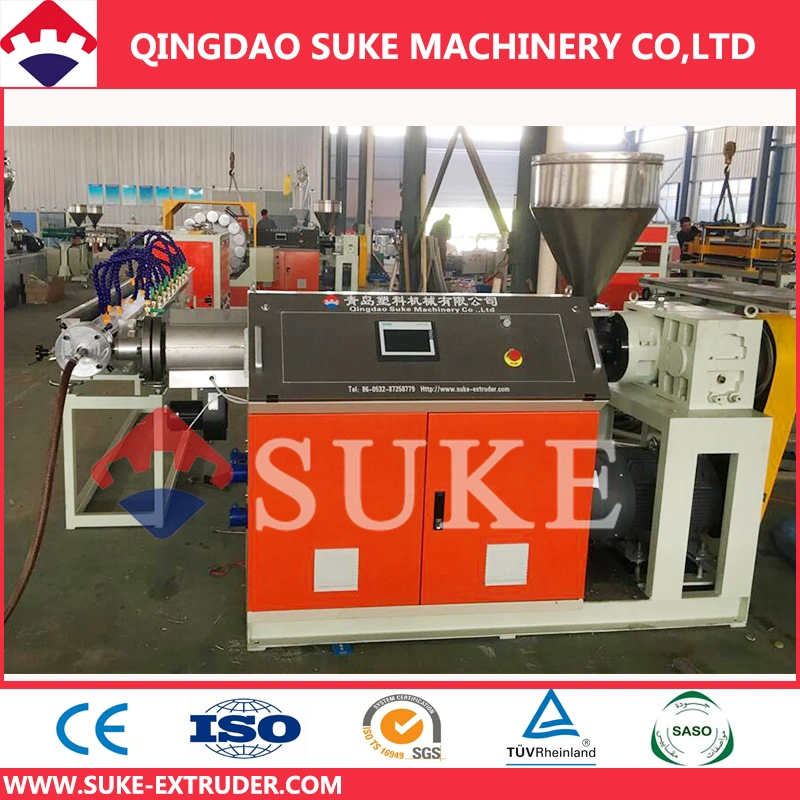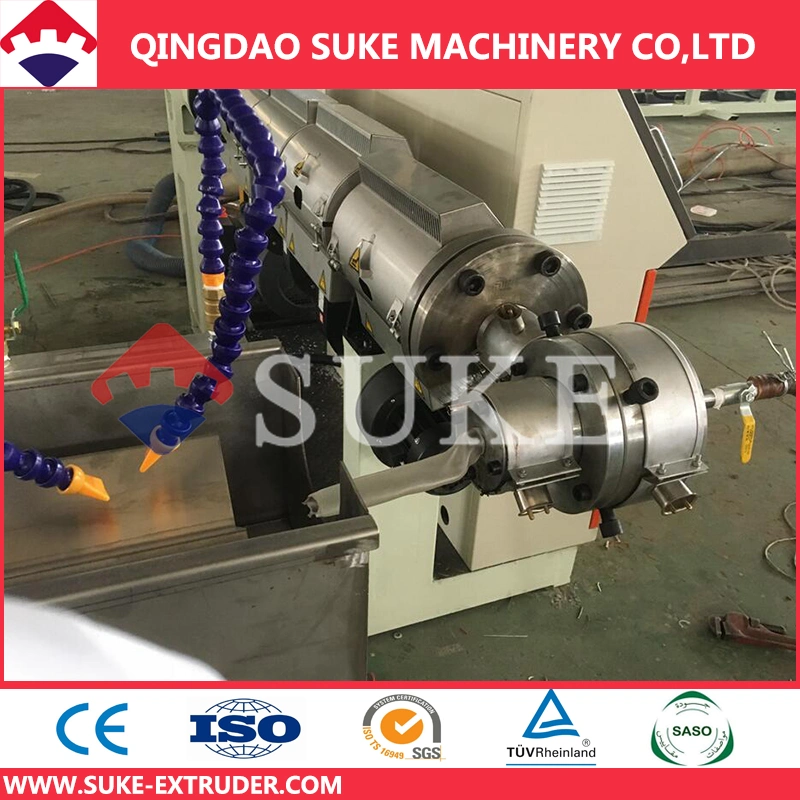 ----Equipment List----:
1. Single Screw Extruder
2. Mould
3. Water Cooling Tank
4. Haul-off Machine
5. Fiber Winding Machine
6. Printer
7. Oven
8. Cutter
9. Winding Machine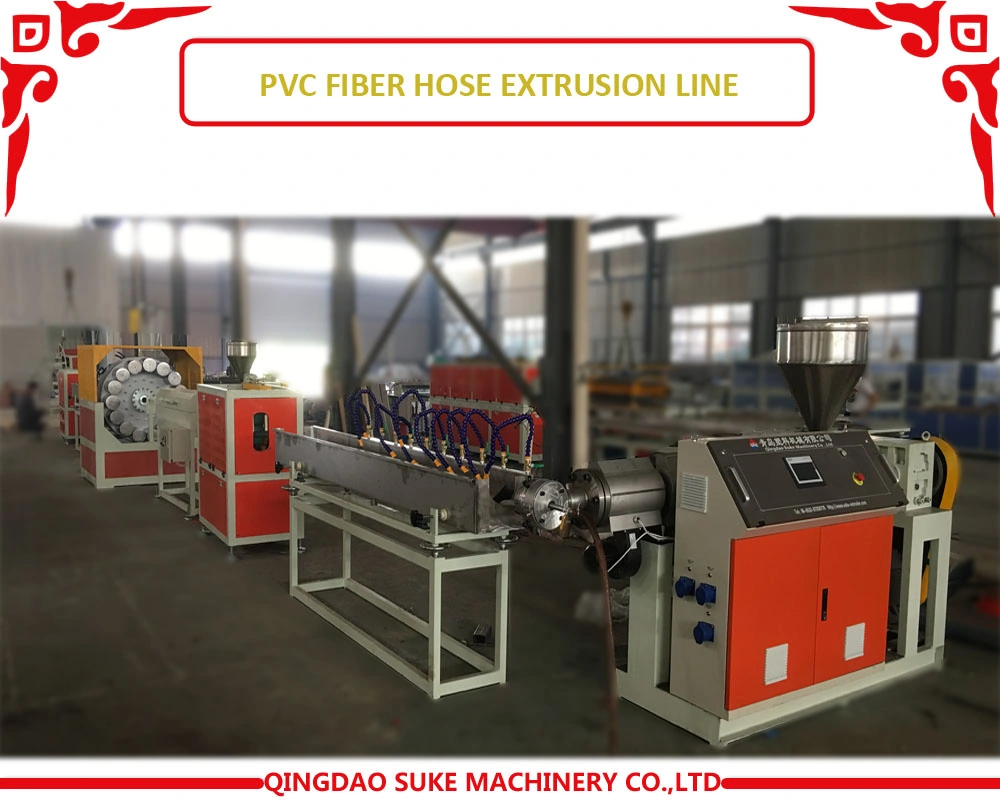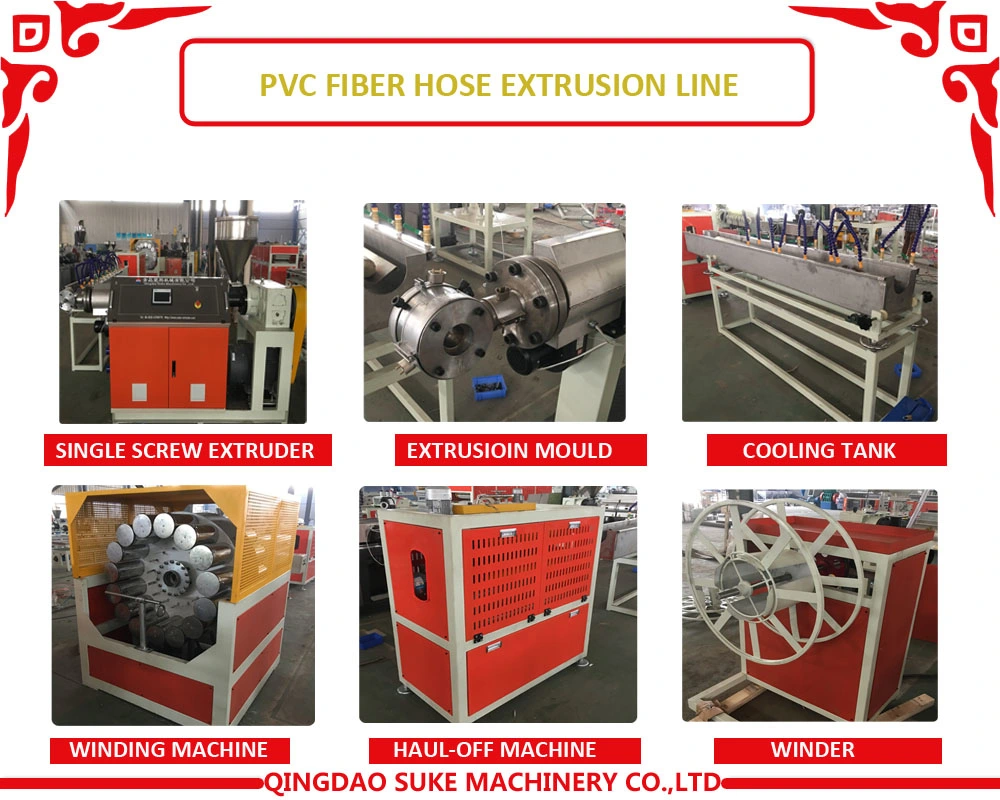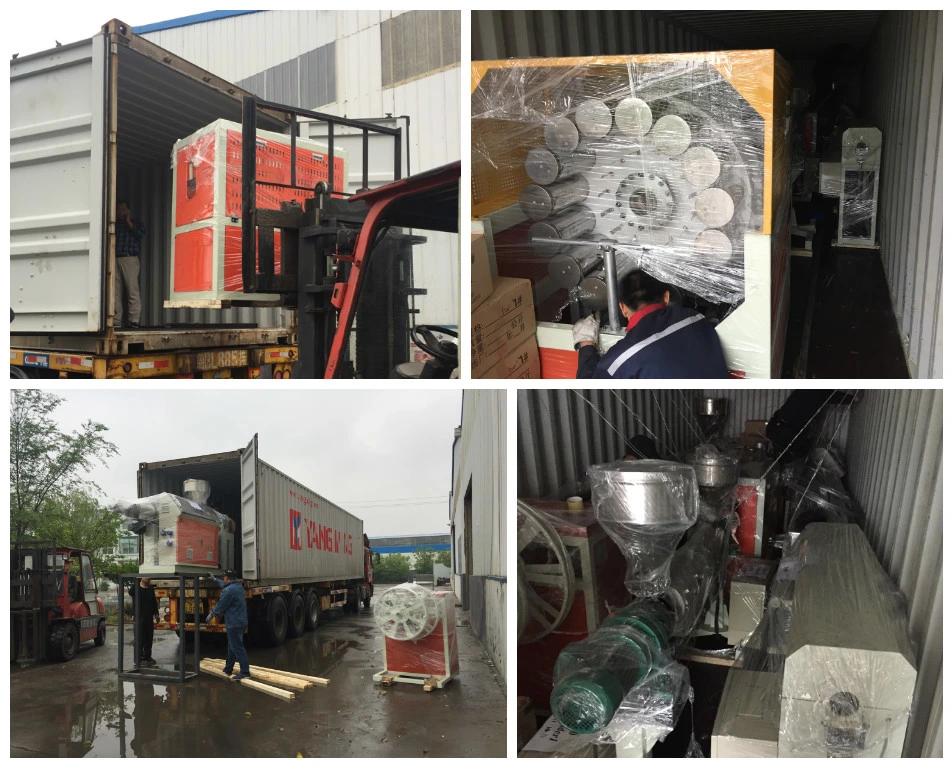 WHY CHOOSE SUKE?
(1) We have experiences in this field since 2002
(2) We have strong technical teams and cooperate with China scientific institution to develop, improve and test our machine, to ensure what customers get are the most reliable machines from China.
(3) We select the most reliable mechanical and electrical parts for our machine with all famous reliable brands, with European CE certificated.
(4) We put our heart into every business with aim of long term cooperation.
(5) We have perfect service system-- Our president is devoting himself to pre-sale, on-sale and after-sale service.