Additives Auto-Dosing Batching Machine
To avoid the the workers manual dosing mistake, we developed this PVC additives auto-weighing machine to instead of traditional manual weighing. It can weigh the additives automatically, such as stearic acid, wax, titanium dioxide, whitener, carbon black etc. This system could avoid the mistake of manual weighing and also keep the workshop clean.
This PVC additives auto dosing machine has the features of high accuracy,high speed,low tolerance etc.
1. The tolerance is less than 10 gram/batch,
2. it can storage numberless formulas according to your need.
3. all the electrical part adopt famous brand to ensure the accuracy and stability, we use American brand weighing sensor: METTLER TOLEDO
4. Our scada software assess the daily/weekly/monthy reports of total production, material to be consumed, batch recipe, printing, break down alarm etc, these datas can be downloaded by USB for further record and analysis.
5. We can do 5-10 bins for your choice.
2,The Advantages
of our auto-weighing/batching/metering/dosing machine(compared with traditional manual way)
1.Avoid manual operation fault
2.Auto dosing system adopt computer control,it improves the material weighing accuracy
,and avoid the chemical hazard to operator.
3.Save the labor cost and improve the production efficency,
in addition, powder running in the sealing circuit pipes and our dust colleactor system can avoid the environmment pollution and keep your workshop clean.
This system could auto weighing
4-10 kinds
of powder or granules additives.
3,Main Features of whole system:
* High Accuracy: it adopts top-quality weighing sensor and advanced design to reach high accuracy according to the formula.
* Intelligent Speed Regulation:According to the weight of the different additive in the formula, the system can adjust the feeding speed automatically. The high power feeding motor is installed in this system, so the feeding will be faster, stable and accurate
* Reliable: The control system adopts international famous brand Siemens products.
* Easy Installation: This system is composed of several individual small silos. the cables between the silos and the control cabinet are connected well before shipment. It is easy for the user to install and use.
* Easy Operation:Friendly operation interface with diagram and symbol for easy operation. The user doesn't need to revise the program. The user could set parameters on the touch screen to meet different requirement.
* Quality Guarantee:The silos are made of 304 stainless steel. The electrics are from international famous brands that have CE or UL certificate.
4,Main technical datas of our additives auto-weighing machine:
| | |
| --- | --- |
| Min. bin number | 4 |
| Max. bin number | 10 |
| Weighing speed | 15kg/120 seconds |
| Weighing sensor brand | USA METTLER TOLEDO |
| Bin raw material | S.S. 304 |
Our additives auto dosing machine pictures for reference: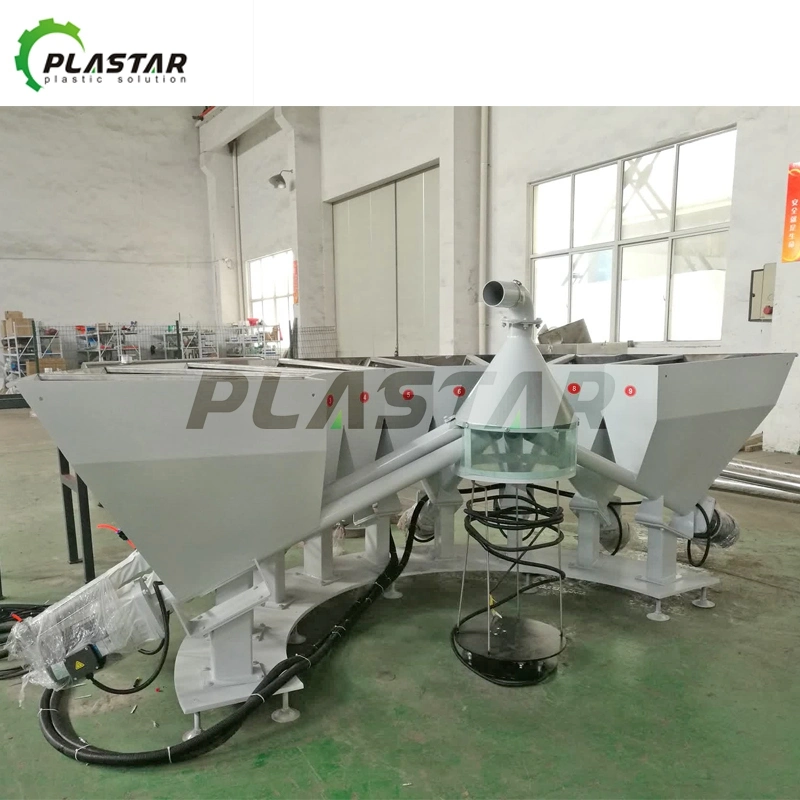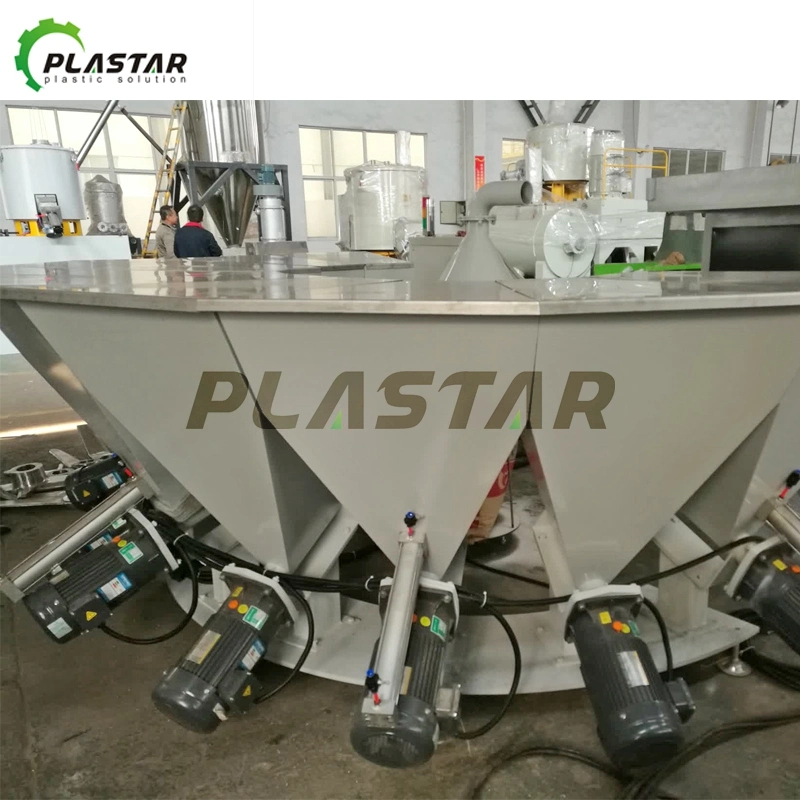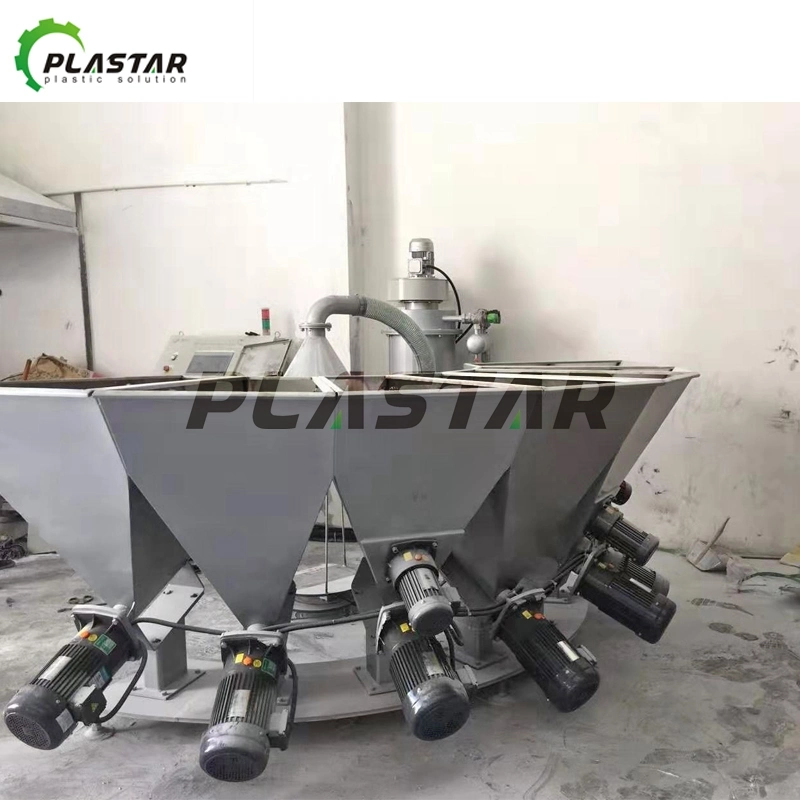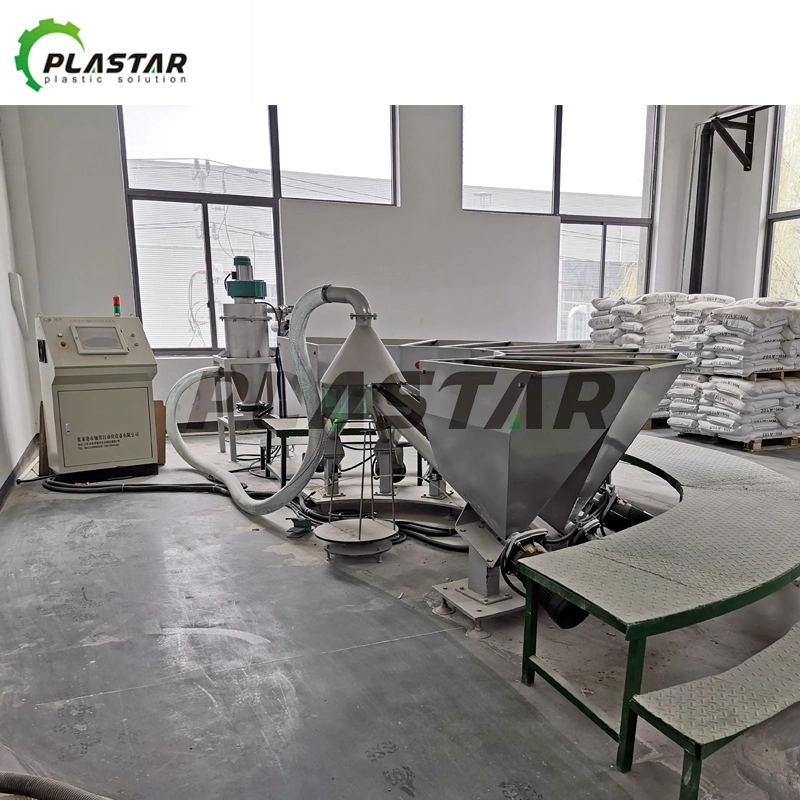 Please don't hesitate to contact with us if you have any questions about our machine.