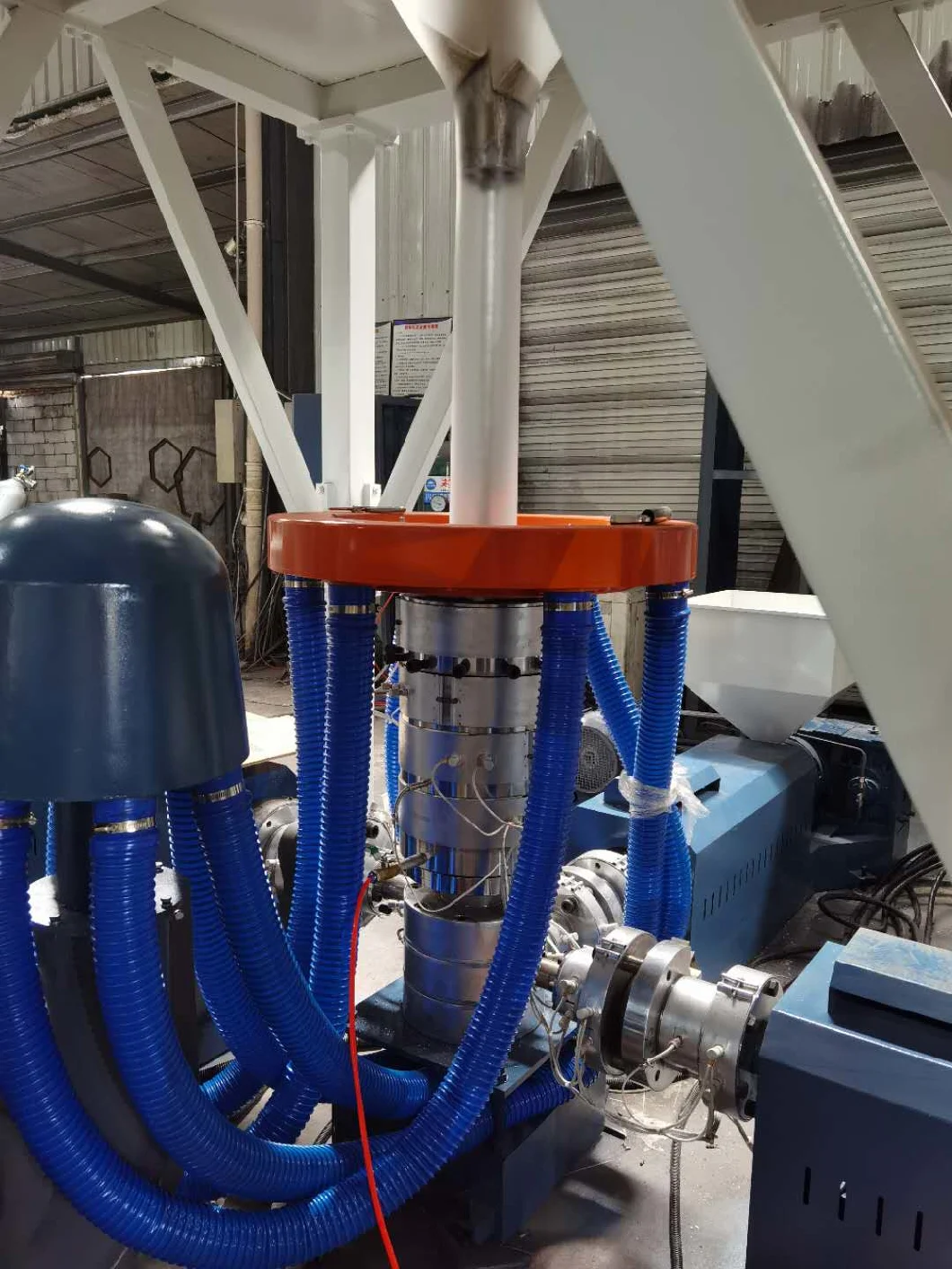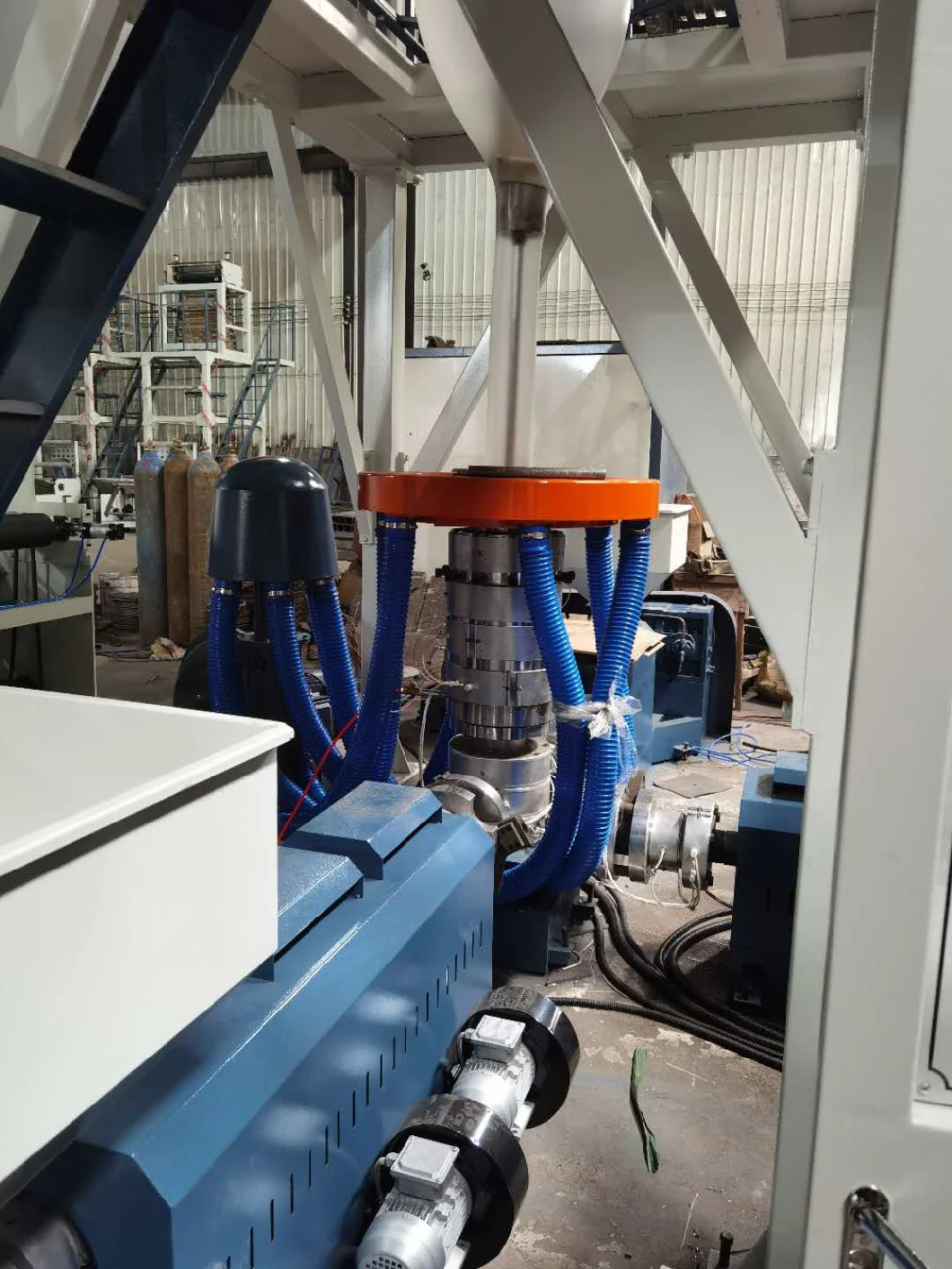 This machine is applied to manufacturing printed or uncolored T-shirt bags made of HDPE, LDPE roll film. It adopts double stepping (servo) motor fixed length, and the feeding, sealing, cutting, punching holes and transporting are completed only in one process. It is of high degree of automation and good economic results.
Applications:
Three-layer plastic coextrusion blow molding composite film units are developed by us according to the market requirements. In the design structure, advanced levels of similar products at home and aboard are absorbed. They are applicable to LDPE, HDPE, LLDPE, MLLDPE and PA packaging films. Such films can be widely used in light and heavy packages such as various kinds of fresh fruit, meat wares, pickles, fresh milk and liquid drinks because they are quite able to provide barriers, preserve moisture, and resist damp, rain, wind, frosting and oil, and isolate oxygen.
Main Features
1.Die head is layer type spiral mandrel, continuous 3600 rotation.
2.Screen pack changer design is reliable, safe in operation and change the fitter screen easier.
3.Various functional parts may be installed to the lies.,such as length counting device, vertical cutting device, cooling water row pipe, film spreading roller, scrap collecting device.
Use:

The lines are designed developed by our corporation according to market need, they reach the advanced levels in the 90s, come up with analogous lines in home.
It is optimum designed on the rounds of preference of analogous lines in foreign and home. The lines can be blown 800/1500 mm in fold width 0.08 mm
in the thickness packaging films, film has good insulation, for instance holding temperature, anti-rain,anti-rust, insulation oxygen ,oil resistive , and so used for light and heavy-duty packaging, for example fresh fruits, meat-feeding,salt vegetables, fresh milk, drink.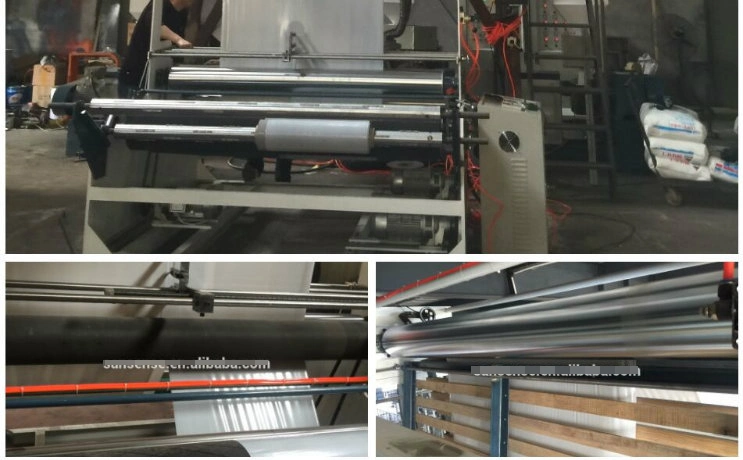 Main technical parameters:
| | | | |
| --- | --- | --- | --- |
| Model | 3SJ-G1000 | 3SJ-G1200 | 3SJ-G1500 |
| Diameter of screw | 55×2 60×1 | 60×2 65×1 | 65×2 70×1 |
| Length-diameter ratio | 28:1/30:1 | 28:1/30:1 | 28:1/30:1 |
| Speed of screw | 15-150r/min | 15-150r/min | 15-150r/min |
| Power of main motor | 15Kw×2 18.5Kw×1 | 18.5Kw×2 22Kw×1 | 22Kw×2 30Kw×1 |
| Output of a single extruder | 50kg/h | 80kg/h | 100kg/h |
| Specification of die orifice | 150 φ200 | 200 φ250×1 | 250 300×1 |
| Film thickness | 0.01-0.10mm | 0.01-0.10mm | 0.01-0.10mm |
| Max. lay-flat width of film | 1000mm | 1200mm | 1500mm |
| Total capacity of electric appliance | 76Kw | 88Kw | 102Kw |
| Overall dimensions: | 6600×4100×5000mm | 6800×4300×6000mm | 7000×4800×7500mm |
| Machine weight | 4T | 5T | 6T |