1000mm Double-layer/Three-layer Co-extruded Cast PE Stretch Film Line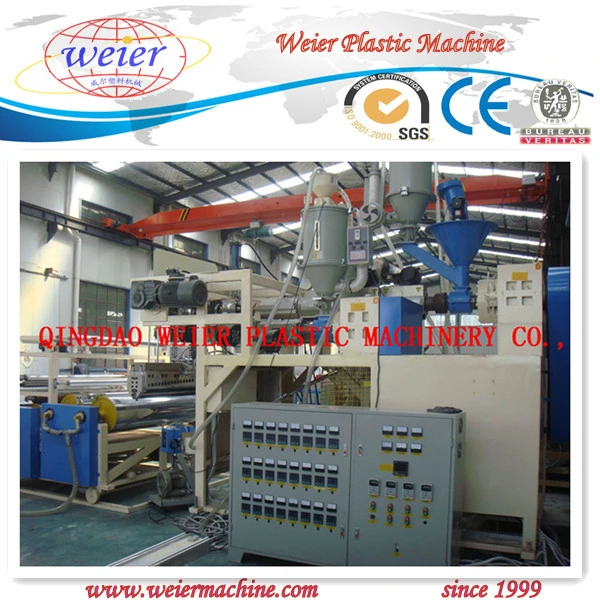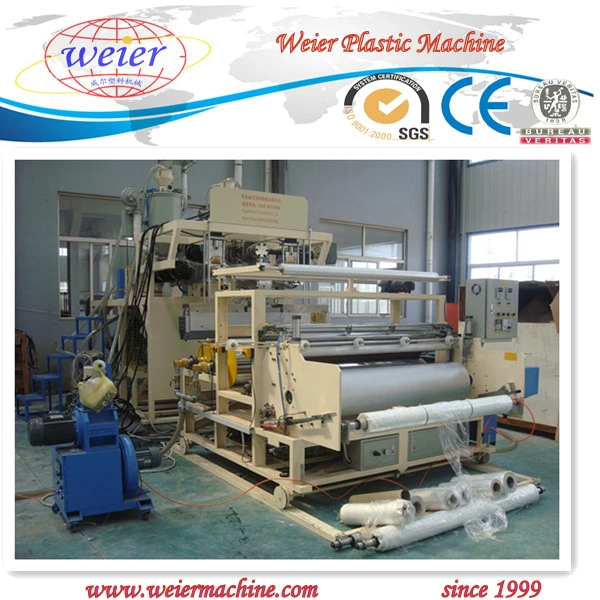 This line is designed for producing single/double-side self-adhesive double/three-layer stretch film by extruder with LLDPE and several kinds of resins.
Features of Machine
Compact structure, high cost performance, double-layer or three-layer co-extruded, automatic roll change, high quality appearance and performance.
Characteristics of Product
1. Better tensile strength, puncture resistance and impact strength.
2. Good shrinking memory and self-adhesion can make goods integrity to
Prevent goods from loosening and collapsing during transportation and being
Polluted by dust.
3. Good transparency and extensibility can make the package beautiful,Economical and practical.
Main Applications of Product
The film can be widely used in wrapping of palletized goods. It's a good substitute for hot shrink packaging film in transportation
.
Item
1000mm double-layer/three-layer co-extruded cast stretch film line
Screw Diameter (mm)
55/80
55/90/55
L/D Ratio of Screw
32:1
32:1
Width of Die (mm)
1250
1250
Width of Finished Film (mm)
1000
(500×2 rolls)
1000
(500×2 rolls)
Thickness of Finished Film (mm)
0.015-0.05
0.015-0.05
Structure of Film
A/B, A/B/A
A/B/C
Max. Extrusion Capacity (kg/h)
150
200
Design Line Speed (m/min)
120
145
Total Installed Power (kw)
130
190
Overall Dimensions(L×W×H) (m)
10×5×4.5
11×5.5×4.5
Weight (T)
15
18